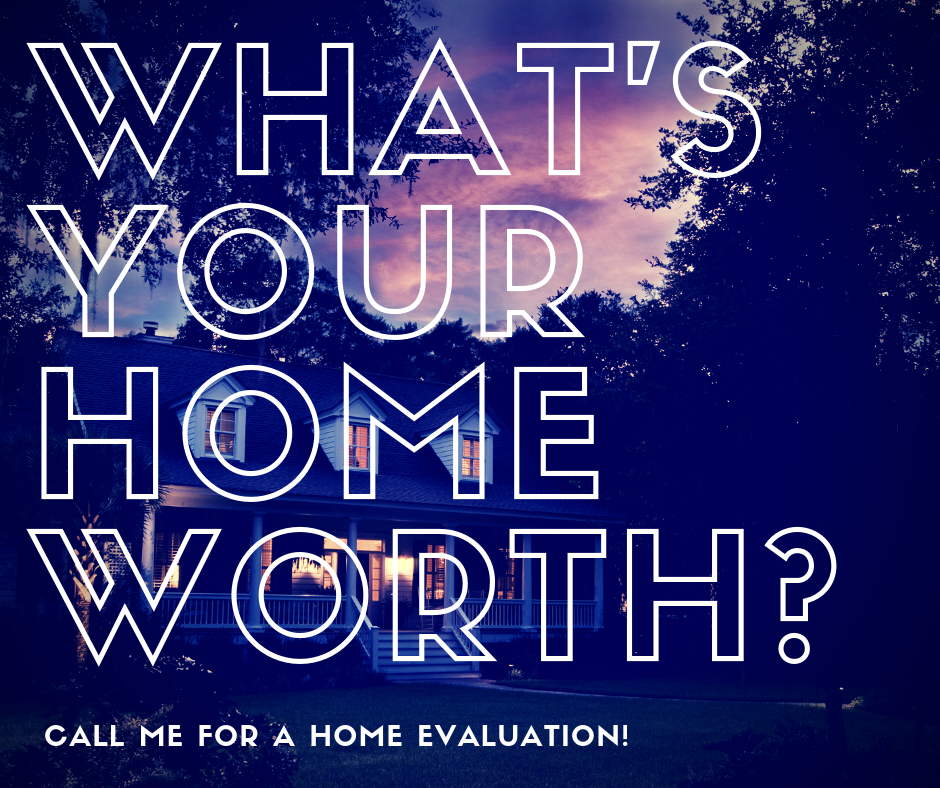 You should be asking yourself, "What is my home worth?"   Why?  Because it could be worth more than you think!   Getting a market analysis is important and is the best way to truly know what it is worth.
How is a market analysis done?
To determine the market value of your home, a real estate professional will look at sold properties that are comparable to your property.   It is best to select homes that are in the same geographic area, same construction type, and similar size.   Once the real estate professional has determined which properties are comparable, they may make some adjustments based on the knowledge they have.   For example, your house has all new flooring, cabinets, and solid surface countertops and the other properties do not.   Another example would be a house that has a basement and others are on a slab.  It is of course not an exact science and real estate agents are not trained appraisers, but agents are given tools to help them do an analysis.  It is important to note that markets change regularly and the value can change based on recently sold properties.
How is a market analysis presented?
It depends on the clients preference, but a market analysis can be presented on paper, via PDF file, or a very interactive and linked presentation.   My preference for presenting a market analysis is via an interactive linked presentation.  The presentation allows the client to look at real time photos, data, and market status of homes.    If a house goes from having a pending transaction to a closed transaction, it will update with the current information for the client.   Maps, color photos, and data from several sources are pulled together into one presentation.
VIEW A SAMPLE MARKET ANALYSIS (CLICK HERE)
What things affect home value?
Market Conditions

Demand
State of Economy
Interest Rates
Financing

Structural Integrity
Architectural Style
Floor Plan
Location, Location, Location
Appropriate upgrades
What things do not affect home value?
The amount you paid for the house
What you want to net from the sale of your house
Over improvements (Example – $60,000 in marble flooring does not add $60,000 in value)
Other Active listings in your area.  (They may be used to determine a pricing strategy, but not what the value of the home is.
Conclusion
At the end of the day, the true market value of a home is what a buyer is willing to pay for it.  I strongly recommend getting a market analysis from a real estate agent.  I am happy to provide it to you in the format you prefer and at no charge!   Send to me the address as well as anything you think may affect the value of your home (recent upgrades, improvements, and additions since you purchased the home).   The market has really increased in certain areas and your house could be worth much more than you think!